Rychlak presses onward
By JIM SEIP
Daily Record/Sunday News
Article Launched: 12/30/2006 02:10:49 AM EST
Dec 30, 2006 — Lift 1,010 pounds and what do you get?
Gene Rychlak Jr. will tell you - you get sick.

Appearing at the 40th Anniversary Mr. Olympia
was an incredible experience.
FLEX magazine had some excellent coverage.


GENE RYCHLAK JOINS LIFTINGS GREATS AS HE IS INDUCTED INTO THE YORK BARBELL HALL OF FAME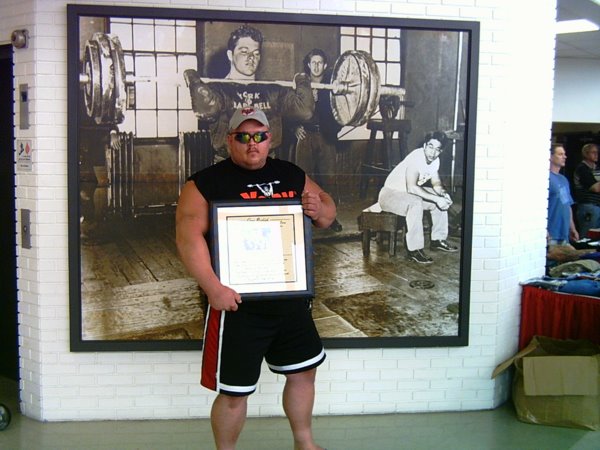 By AL THOMPSON
YORK, PA - Great careers and feats need to be remembered. It is the homage we pay to greatness that gives us - as a society - the ability to learn and become even better. Our young must see these accomplishments of others in order to dream their dreams, to visualize their own greatness, and thus dare to try for even more.

Gene Makes the Cover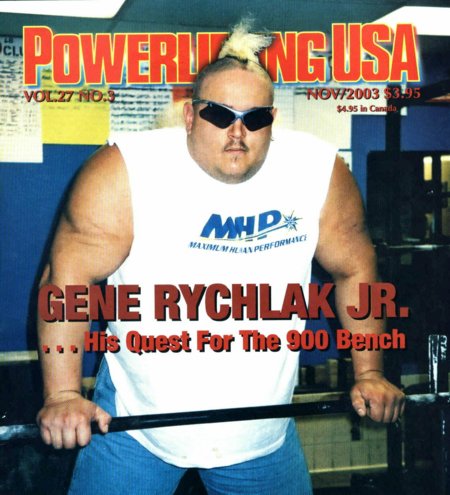 Click Here to read the Article
Gene is currently accepting sponsorship proposals to cover powerlifting meets, equipment and travel expenses. For Endorsement Information, Personal Appearances and all other inquiries please contact Ame.

Email
S
E
E
Y
O
U
R
A
D

H
E
R
E