What are you afraid of?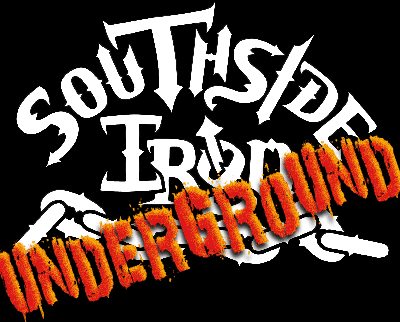 404 Winding Road
Boyertown, PA 19512

WHY TRAIN HERE?
WHERE ELSE CAN YOU LEARN FROM THE
FIRST MAN TO HAVE 1,000lb
lifts in both the Squat and Bench Press &
with the
BEST EQUIPMENT AVAILABLE!
___________________
Interested in Training like an Elite Powerlifters?
Southside Iron is home to Bench King Gene Rychlak, Jr.
The first man to Bench 900lbs & 1,000lbs

Currently have 500lbs of chain and over 10,000lbs of free weight.
atform,
glute/ham raise, reverse hyper, incline, pull down, Iron Wolfe Bars, specialty bars,
no other gym within a 100 mile radius has the same.
A true powerlifter's dream.
Private Lifting Club is typically open for training on
Sunday 11-2 (or later depending on extra guests),
Wednesday & Friday Evenings 4-8
Training times also contingent on meet schedule.

If you are interested in stopping by to train for the day,
give us a shout, 484-363-3983, to be sure there will be bodies.
We do ask for a $10 single day fee or $30/month Club Dues.
One-on-one and Group Training
is available with Gene Rychlak.

Drop an email at gene@revolutionpowerlifting (dot) com
or call Gene Rychlak @
610-948-7823
or 484-363-3983
Directions • Southside Iron Gear • Hats • DVD • Contact Us
___________________
Authorized Apparel Customizations
Get the most out of your Gear!
Specializing in Tailoring Phenoms & Rage X
for Optimal Power Performance
Repairs • Tightening
Custom Fits
For ALL types of gear
Using hand-me-downs?
$10-$50 (+ shp)
could save you $100s before you invest in
a new shirt or suit
email your needs to Ame

Close to the Gym?

Willing to make the trip?
Schedule a Sunday appointment and get immediate results for
most bench shirts and squat suits.
Train at Southside in your freshly fitted gear,
and get our expert opinions on how to get the most from your gear.
For more complex fittings, being able to see you in your gear
will help get the perfect fit the first time.
What's Gene's secret to a 1000 lb bench...
A perfect fitting
bench shirt.
Directions • Southside Iron Gear • Hats • DVD • Contact Us